Why Not Just Slap on a Bit of Paint?
Decorating our homes by slapping on a bit of paint is easy, isn't it? After all, prehistoric man was making cave paintings over twenty thousand years ago and children paint pictures all the time. Surely walls and ceilings are just like larger pieces of paper? If ancient man and children find it easy to paint small areas then painting our homes should be a simple task for anyone!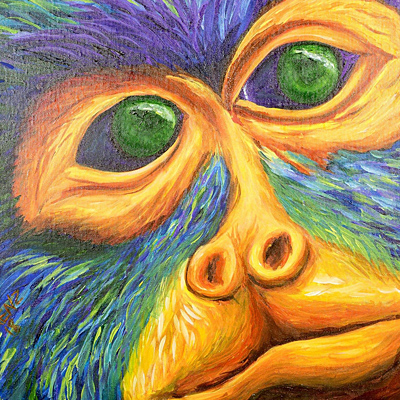 Unfortunately, like everything in life, painting just isn't that simple KAWS SHARE – BLACK . With DIY decorating being a passion, hobby or casual pastime in homes worldwide, results vary from professional to just plain awful. Peeling paint or a poor finish is the least of the potential problems caused by poor painting with damp, mould and even structural problems being a possibility. When in doubt, call in a professional painter & decorator but if you do want to paint your own home, particularly the walls, consider these top tips.
Tip number one is to prepare the surface properly. It is so tempting on a rainy Saturday afternoon to look at your walls, nip out and buy a tin of paint and start slapping it on. Unless you are very lucky disaster will follow. Start by examining your walls for cracks and chipped plaster. If the damage has been caused by a knock or furniture rubbing then repair the wall using appropriate filler. If cracks have appeared and you don't know what has caused them then consult a builder or surveyor to work out the cause.
After your walls have been repaired, check on the type of paint that was used previously. Water soluble paints will generally need to be washed off first, gloss paints will need to be lightly sanded down to provide a painting surface. All paints should be washed down with detergent or sugar soap to remove dirt, grime and grease marks before painting.
The next step is to choose the correct paint for your room. There are so many paint types available that a further article would be needed to cover all of them but there are a few key considerations. If you have a cob house then it is essential that your walls are allowed to breathe. Using non breathing gloss paint will seal in the moisture and lead eventually to cracking and even the collapse of walls. For cob houses traditionally limewash paint is best although there are now some eco paints on the market which can be used instead.
For most homes, pay particular attention to steamy areas such as kitchens and bathrooms. Use a dedicated kitchen or bathroom paint or alternatively non-gloss paint. Covering bathroom walls with shiny gloss may look good but unless your ventilation is superb it will lead to damp and mould and peeling paint. Whatever paint you choose, check if it needs an undercoat and follow recommendations on the number of top coats needed.
It is a fact that young children and grown ups love to celebrate Halloween; it is a day when all the family members enjoy the whole day together. Face-painting is an essential part of Halloween, and without face painting Halloween is incomplete.
If you are confused about Halloween's face paint design ideas for your child then that is not a problem as with the help of few basic materials and different ideas combined, every moment can be made very special. Here are a few useful ideas and designs.
Pumpkin face is one of the easiest of ideas; face of the child can be colored with bright orange including the eyes and nose, which can be made pointed by using black color. Ridges and outlines can be made highlighted with white color or light grey. Mixed colors of orange can also be applied on cheekbones and outline can be made with different shapes. Pumpkin face-paint can be best for your child, as this type of face-paint design looks great with Halloween dresses. Besides, it is the traditional face-paint idea loved by all children as it makes them look cute and adorable.
Vampire face-paint idea is another simple idea to paint the face of your child. First of all you will be required to paint whole face of your child with white color. Then you'll simply make black circles below the eyes and red color around lips or mouth. If you want to add a little more effect then plastic fangs can be purchased and they can be painted with red color. Go to any costume shop, purchase black cape and pants and your child will be ready for Halloween.
You can also make bat design all over the face of your child. It is quite similar to the skull (vampire) design by using white color as base. You can draw the bat on face of child above nose; body of bat should be painted in a way that it should be ending at the base of nostrils and wings of bat should be covering the eyes and mid cheeks of your child.
Remember that face of the bat should be black and eyeballs should be of light grey color. While painting body of the bat different shades of black can be used. Lips of your child can be painted with curls upwards and corners, in this way a realistic bat design can be created in no time.
These are the ideas which can be used for face painting on Halloween and these face paint ideas will definitely look great on costumes of toddlers, children, teenagers and even adults. Besides ideas mentioned above you can add many effects but it is always better to have a picture in front of you while painting the face of your child.
While painting face of your child use paints that are for face painting only, paints should be non-toxic to prevent any skin damage to your child. But do not use craft paints and water paints as they can cause severe allergic reactions on the sensitive skin of children and some of the water paints also cause redness. Always opt for face paints that are in crayon form or in pots as they are safe and can be used freely for face painting.